About CHATA
CHATA, located in LaGrange, Georgia, was established in 2003. This non-profit organization is recognized by the United States Tennis Association (USTA) as the area's official Community Tennis Association. CHATA, located at the Ann and Doc McCluskey Tennis Center, currently has a membership of over 250 members throughout the Chattahoochee Valley area.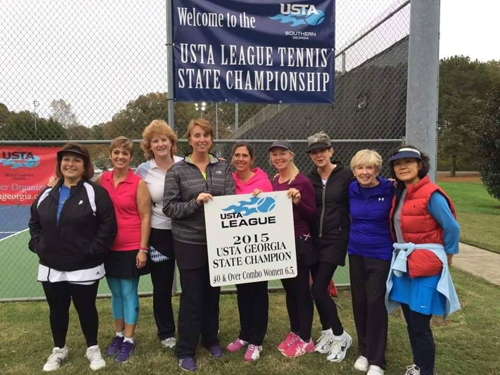 The tennis center offers six new hydro soft courts and six plexipave courts, a fully stocked pro shop and Matchmate ball machines. CHATA is dedicated to the promotion, development, growth and support of tennis in the Chattahoochee area. CHATA's mission statement is "to promote team tennis for all residents and to strive to provide a tennis atmosphere which promotes sportsmanship and friendly competition".
Board of Directors
Local League Coordinator
Our LLC is Karen Bryant. Please contact her with any USTA league questions.
Contact Us
Please email us at info@chatatennis.org for more information. You can also check out our latest news.
By-Laws
A copy of the CHATA By-Laws is available here.